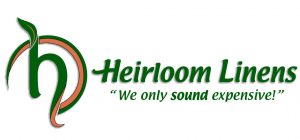 Wear2Start is thrilled to be the chosen Charity of the Month at Heirloom Linens. The locally owned business in Broadmead Village Shopping Centre first opened in 1995. Since 2015, it has run a program called 12 Months of Giving that, in just three years, has donated more than $95,000 to local charities.
Each month, Heirloom Linens promotes an item, such as a sheet set, duvet or towels, with 50 per cent of the net profits from the sales of the item(s) going to the chosen "Charity of the Month."
During February this year, the highlighted items are Bamboo Nightdresses by Daniadown and profits from sales will go to Wear2Start. The bamboo sleepwear is silky soft to the touch and luxuriously comforable to wear. Highly absorbent, it keeps your skin dry whil eyou sleep. You can check out these lovely nightdresses at Heirloom Linens in Broadmead Village,  777 Royal Oak Drive.
We are fortunate to have a local business help us help women in need in our community. Thanks, Heirloom Linens!