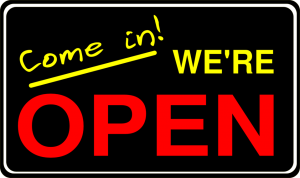 GOOD NEWS (and a little bit of bad news): The flooding that caused us to temporarily close our Wear2Start boutique at 733 Johnson St. last week has been dealt with and we'll be oppen again starting Monday (Aug. 26) for donations and Tuesday (Aug. 27) for appointments.
There is one problem. Our lovely landlords acted quickly to deal with the failed water meter that led to the building's basement being flooded with about 140,000 litres of water. Unfortunately, the elevator requires extensive repairs that will take three to six months.
That means, if you're coming for an appointment, you will have to take the stairs to the second floor.
If you're dropping off donations, we ask that you cull your choices and pick a few gently used, clean items that are still stylish to donate.
Items can be left safely outside our door on the second floor (suite 216) or in the donation bin just past the staircase on the first floor of the building at 733 Johnson St. whenever the building is open — Monday to Friday, 7:30 a.m. to 6 p.m. Anything left in the first floor bins will have to be carried upstairs by volunteers, so lighter loads are preferable.
We apologize for the inconvenience.