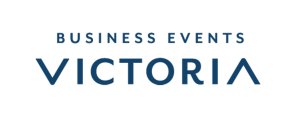 Wear2Start is honoured to announce a partnership with Destination Greater Victoria. W2S president Heidi Hartman and Destination Greater Victoria CEO Paul Nursey signed an agreement Friday that designates the Wear2Start Society as the official charitable partner of Business Events Victoria – the meetings, events and conferences arm of Destination Greater Victoria.
Through the partnership Business Events Victoria will promote Wear2Start as its Charity of Choice, funnel donations to W2S and highlight W2S through its communications channels. Similarly, Wear2Start will promote Destination Greater Victoria and provide a report on how funds it receives are used.
"Wear2Start provides a valuable service for women returning to the workforce," Nursey said. "Our colleagues in the meetings, events and conferences business brought the idea of a partnership forward and we were quick to say yes. Destination Greater Victoria and Business Events Victoria work with many different community organizations and we are proud that we can now include Wear2Start as part of this work."
The agreement comes at a pivotal time for Wear2Start as we expand our mandate to include as many women who require our services as possible.
"The timing of this opportunity is perfect," Hartman said. "It will allow us to provide our services to more women in our community who need us and still cover our costs. We proudly serve all self-identified women, from teenagers to post-retirement age, from a wide range of ethnic backgrounds and social circumstances.
"The work we are able to do is in large part thanks to our community partners – private individuals and groups as well as retailers — who donate new and gently used, stylish, up-to-date clothing, accessories, handbags and shoes. And thanks to Destination Greater Victoria, we will be able to get more of our resources into the hands of those who can really use them."
When it was established in 2001, Wear2Start aimed to provide a work wardrobe to self-identified women who were preparing for a job interview or a new job. These clients were referred by employment agencies and community organizations who paid a small referral fee to help cover our expenses.
But W2S recognizes that our services could help a wider section of the community, who might not have a referral agency to connect them with us. This year, we have begun reaching out to self-identified women who require our services to help them take the next step toward a successful future. Our service is free to them, so the funding from Destination Greater Victoria will help us help more clients, who need clothing for an important meeting with a potential landlord, a social worker, a lawyer or some other professional. They might be going back to school or attending a workshop. They might be fleeing an abusive relationship or just getting back on their feet after a health or family emergency. They might be single moms struggling to make ends meet.
And we're making it easier for clients to access our services. Someone who needs help can nominate themselves at no cost. A person who knows someone who could use our help can also use our nomination process at no cost. All they have to do is provide some basic information for us to contact the person in need to arrange an appointment. Nomination forms can be found here.